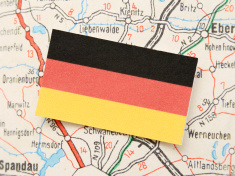 Enrollment for the 2017-18 school year is now open. 
In order to maintain a record of our students, to facilitate communication between yourself and the teachers, and to coordinate your school involvement, we ask that you please fill out the registration forms below for each student, returning and new.
There are two ways that you can register:
1. You may complete the Word version of the registration form electronically and email it to the school at registrar@dssli.org. You may also mail the completed forms to DSSLI, ATTN: Registrar, P.O. Box 405, Holbrook NY, 11741.
New student registration (Word file)
Returning student registration (Word file)
2. You may also enroll online via our electronic enrollment form.
If you have questions or would like to obtain more information, please contact DSSLI Principal and Registrar at info@dssli.org or (631) 762-4663.